Christmas Gift Guide
Great gift ideas just in time for Christmas
Place your order before:
DECEMBER
Wednesday
20
10AM
And receive your order before:
There will be no deliveries on the 24/12/2017 and 25/12/2017
Extended returns policy over the Christmas period :
Returns are accepted up until 31 January 2018 inclusive, for all orders placed in December 2017


Women's gift ideas
Shop gifts by price
Women's gift ideas
Shop gifts by category
Roxy E-Gift Cards are the perfect instant gift choice and super easy to give! Remember, these e-gift cards are redeemable online at roxy.com, and also available for use in our retail stores. Simply fill out the form with all your details and we'll take care of the rest. You can choose to give any whole amount between GBP 25 and GBP 1800.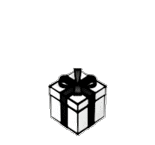 Complete your info below and find instantly if you've won.

Sorry

You cannot play again within the next 30 mins. You can try again once the 30 minutes is over.